VIP Club: how to change your billing or contact information
It's Brent here again with your last VIP Club tutorial!
In case you move or want to change your password or payment information, it's really easy!
To update your payment information or password, just log into the VIP Club and click 'My Account'. That's it!
It should look something like this: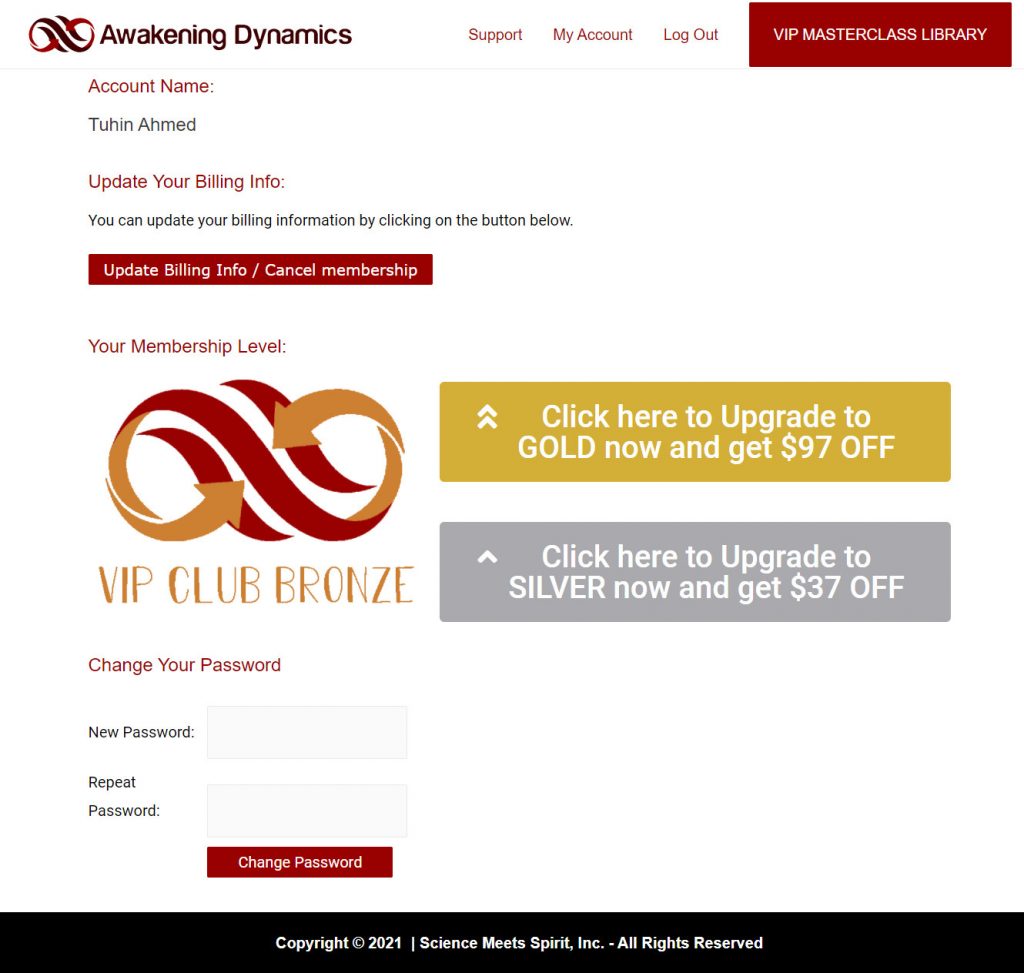 Super easy, eh!
REMINDER: if you are on a VIP Club free trial, you'll be billed after your free trial ends.
I don't want you to ever see an unexpected charge on your credit card or PayPal account, so you'll receive an email reminder several days before your trial ends.
And if you have a question, concern, issue, or question not answered by the FAQ, don't hesitate to reach out to use for help by emailing support@awakeningdynamics.com.
If you haven't done so already, please add support@awakeningdynamics.com  to your email contacts; that will ensure that you see all of our replies (otherwise they may get caught in your bulk or spam folders.)
I'm looking forward to seeing you at our next VIP Club live event!
– Brent Michael Phillips & the Awakening Dynamics Staff