VIP Club: how to access live events and recordings
VIP Club LoginIt's Brent again…
Today I want to help you access all of our VIP Club live events, as well as the recordings of recent events.
Start by taking a second to log into your VIP Club Home Page: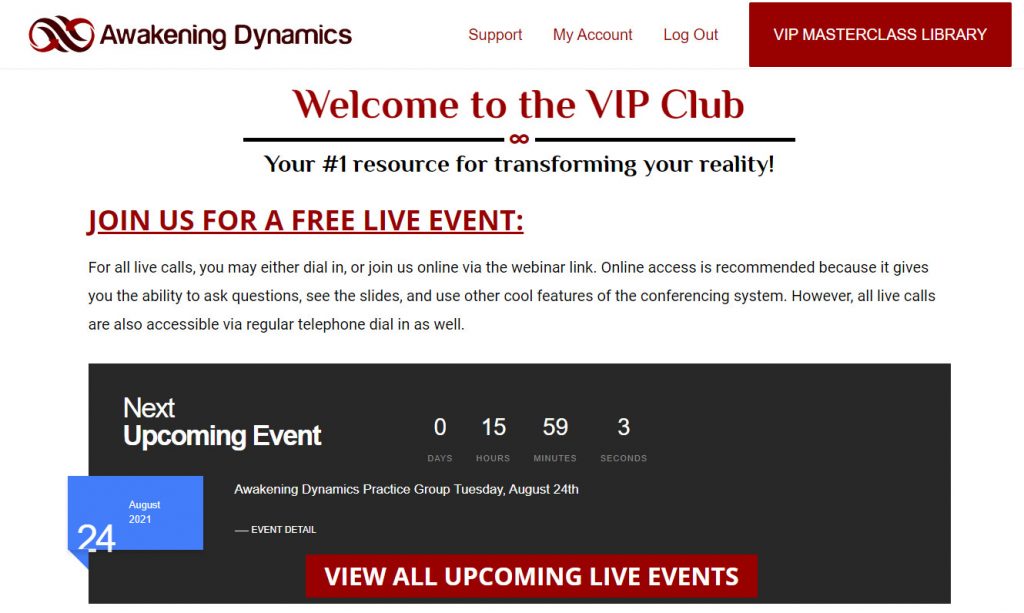 Towards the top of the page, you should see a list of the upcoming live events. (If you don't see it, just scroll down!)
Below that, you'll find links to get the recordings of recent live events (minus practice groups, for which we generally do not post recordings.)
The bottom part of the VIP Club home page should look like this: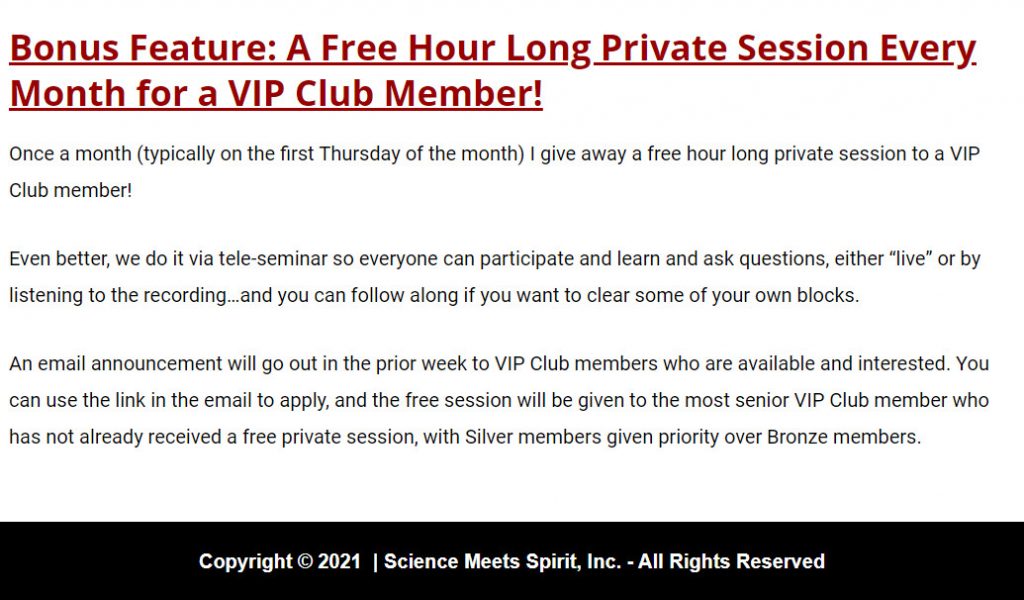 You will also receive emails notifying you of upcoming live events, as well as when the recording links are made available.
Most members use the links in the emails to access the live events and recordings, but you can always get to all of the event info, links, dialing codes, and recordings through your VIP Club Home page.
Below is a list of the VIP Club live events that we do regularly:
Awakening Dynamics Practice Groups (SILVER AND GOLD ONLY): regular live practice groups, tutorials, and Q&A sessions on energy healing, manifesting, and using all the 7 Secrets to Higher Dimensional Living.
Wealth Club: live block clearing call with Q&A sessions and coaching on any issues relating to wealth, prosperity, and success. Always recorded for you.
Private Sessions: I regularly give away private sessions to VIP Club members, and these sessions are broadcast via a call or webinar. Always recorded for you.
Note that the first 30 minutes of each Wealth Club call is an introduction and explanation, including a tutorial on muscle testing. Once you've been to a few calls and are comfortable with the process and doing muscle testing, you are welcome to skip the introduction and just join us at around the 30 minutes mark.
Looking forward to seeing you at a VIP Club very soon!
– Brent Michael Phillips & the Awakening Dynamics Staff